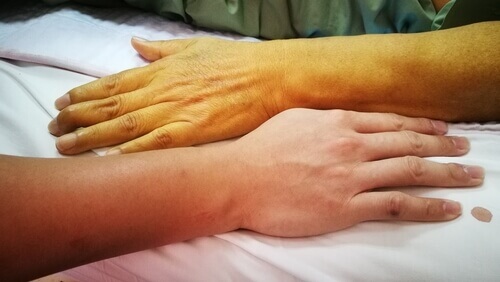 2. Yellowing of the eyes or skin, jaundice
Even the most microscopic of pancreatic tumors can cause a large block in the bile duct and the larger part of the pancreas. This causes the bile to build up and in turn can also cause jaundice. Jaundice is also caused by the buildup of bilirubin. Bilirubin is a waste material that builds up in the blood.  
Often this symptom won't show until the pancreatic cancer has started to become more of an issue in your body. You'll find that after a while, a friend may notice you look very yellow, possibly noting your eye color. Then when you go and get it checked out by a physician, you are diagnosed as having jaundice. After further inspection, you are then told that you have developed a tumor in your pancreas! Fortunately, even though the tumor has already started, it is still in its early stages and it may be possible to catch it early.