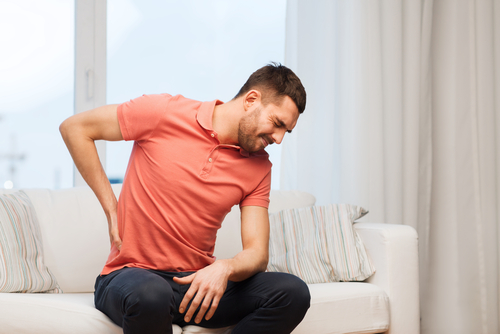 2. Pain in Kidneys or Nearby Areas
Unfortunately, when a blood clot forms in the kidney it can be very difficult to detect even if you're on the lookout for symptoms. This is called renal vein thrombosis – a partial blockage of the blood flow from the kidney – and it can cause serious damage. Renal vein thrombosis usually occurs gradually and in this case, there will be very few symptoms.
However, in rare cases it can have a rapid onset which will then usually result in pain in the lower back, hips, and lower parts of the ribs.
In any case, other symptoms include lower amounts of urine, or urine containing blood, as well as fever, lack of appetite, and vomiting. Renal vein thrombosis can also produce symptoms including chest pain as mentioned in the section below. This could be a sign that at least part of the clot has dislodged and moved toward the lungs, which can cause serious health complications.