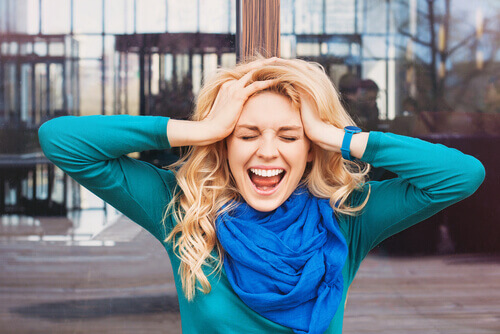 A panic attack is just what it sounds like – an attack of panic. This is what happens when the heart rate increases, stress hormones are produced and the patient is generally worked up to the point where they are unable to function normally and they risk fainting, collapsing, vomiting, or generally suffering in other ways.
There are a number of panic attack symptoms that most people are familiar with – such as fainting and heavy breathing. However, panic attacks are not well understood and as a result, they are very often misdiagnosed or not properly treated. Panic attacks will affect a large proportion of the population at some point in their lives, but the good news is that they can be easily dealt with and will normally disappear in time. Your best weapon in this battle is knowledge, so consider these panic attack symptoms and what they can tell you about the nature of the condition.
1. Increased Awareness
A panic attack is caused by a fight or flight response. This is the same thing that is responsible for our feelings of stress at any point in life, as well as for our general anxiety.
It is common to think of stress as a bad thing, but actually it can be positive in the right context. Positive stress is more technically known as 'eustress' and this is the kind of stress that motivates us to actually get up and do things that need doing! Likewise, stress can be positive when we are in a dangerous situation. That is precisely what acute stress is for: to help us increase our chances of survival by making us stronger, faster, and more alert.
Stress will also increase your perception then and make you more sensitive to sounds and noises. This can lead to tinnitus in some cases – where your hearing becomes so incredibly heightened that you begin to hear 'false positives'. In other words, you hear things that aren't there! In this case that might mean ringing in the ears.
More often, these heightened senses simply lead to a feeling of being 'crowded' as you become much more aware of noises and movement around you, and the environment you're in starts seeming busier and noisier.