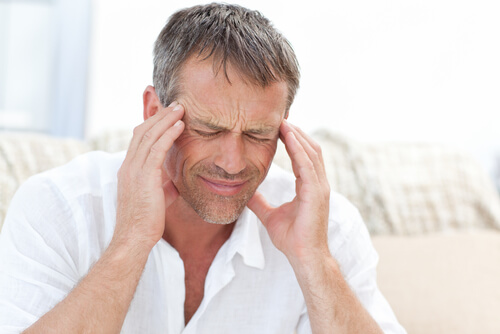 3. Frequent headaches
Many people who suffer from TMJ disorder report experiencing headaches. These headaches can occur frequently and can range in severity from mild and throbbing to severe and piercing (similar to the pain that is associated with a migraine headache). Since the temporomandibular joint is in the jaw, it makes sense that damage or an injury to the muscles or nerves within the joint would cause a headache.
In fact, headaches are such a common symptom associated with TMJ disorder that many people believe that they are caused by something else, such as tension, sinus issues, or migraines, when in fact TMJ is to blame for the headaches. If you are suffering from frequent headaches that seem to come on after eating, chewing gum, talking, or sleeping (a sign that TMJ is caused by tooth grinding), you could be suffering from TMJ. Schedule an appointment with your doctor.