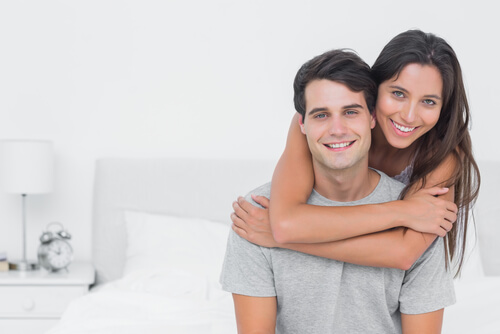 3. Close Physical Contact With a Sexual Partner
Staph is not considered to be a sexually transmitted disease, but because it is an opportunistic skin-to-skin bacterium, you can give it to your partner and vice versa. It normally depends on where the infection sits. Staph is stubborn and usually does not go away easily, so bear in mind that it can be transferred even while you are on antibiotics.
If your partner has an open cut in the groin or other dark, moist area staph will go to nestle in that area first if you're prone to it. If that infected area then makes contact with your partner then depending on how susceptible your partner is, the infection will jump. When staph causes a skin infection like this it is called cellulitis. It is treatable with antibiotics, however the best method of protection as always is simply sensible, thorough hygiene. Do not share soap, razors or towels and wash with an antiseptic liquid.