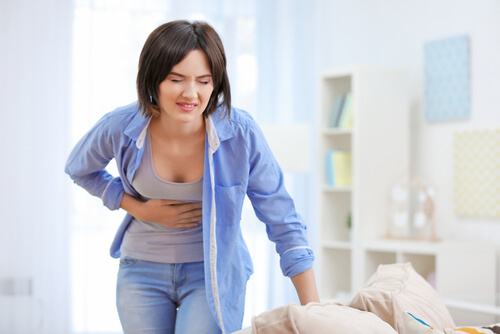 3. Abdominal Pain and Cramping
Perhaps one of the worst and most notable symptoms of food poisoning is simply pain in the abdominal area. For many people, they will simply feel like something is not right within their stomach. The viruses and bacteria that cause food poisoning often will attack the digestive system first. This is because that is where they are first entering the body. When you have food poisoning you may first experience pain in the abdomen. This can lead to a feeling of nausea, may lead to vomiting, and could also cause you to experience diarrhea.
The abdominal pain and cramping can become quite severe at times and there is little that can be done to relieve it except to rest and listen to your body's biological needs in terms of bowel movements and vomiting. Your body is trying to get rid of the cause of the pain and does so by expelling it through both the mouth and the anus.