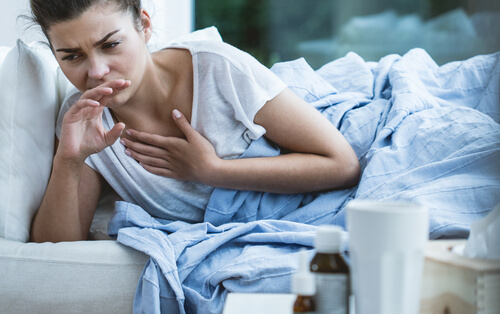 2. A Change In The Style Of The Cough You Once Had
Sometimes coughs are here to stay and can latch on to your everyday life. These can be caused by a cough that decided to stick around after a cold or flu has ended. You get accustomed to having it as part of your day-to-day. However, if this cough hits a three-sixty-degree turnaround out of nowhere and you notice a change, then it may be time to take notice.
You ought to keep a lookout for the addition of respiratory fluids mixed in with your cough, especially if you find yourself choking while you cough. This is an especially telling symptom particularly if you are a regular smoker. If your regular cough starts to increase in frequency, intervals, intensity and you find it sounding louder and hoarser then it may be time to get your lungs X-rayed by a doctor. It is of essential importance that this sign is not ignored as it is an early teller.