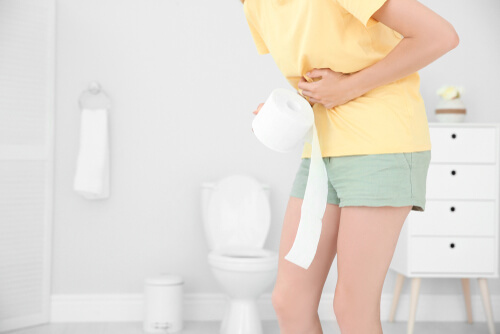 2. Diarrhea
Diarrhea is one of the most characteristic symptoms of having picked up stomach flu, and it can also be one of the most dangerous. Diarrhea usually refers to loose stools, and it can be associated with abdominal pain and severe nausea at the same time – again, it will usually persist for as long as the infection is present.
What makes this symptom dangerous is the rate at which it can dehydrate your body. This causes it to lose vital nutrients and minerals faster than you can replenish it – and this, in turn, can lead to hospitalization, or death if you don't.
There are many home remedies for "settling" a running stomach, including simple mashed potatoes or a little bit of ginger. While these remedies are fine for at home, you should see a doctor if these remedies have no effect on the symptoms and the condition persists or gets any worse.