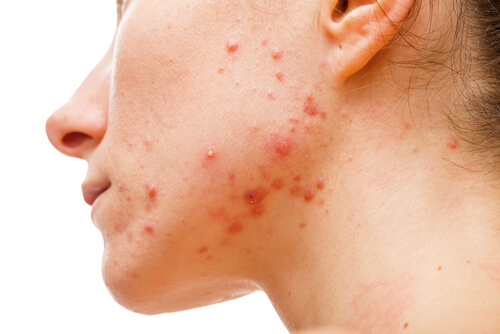 2. All-natural acne treatment
There is nothing more embarrassing than unsightly blemishes covering your skin. If you suffer from acne, you have probably tried different treatments. And while some may have cleared up your acne, they may have left you with dried out patches of sore skin.
Instead of spending tons of money on acne treatments that may or may not work and that may or may not damage your skin, give witch hazel a try. Thanks to the astringent qualities of this plant, it has been proven to effectively cleanse the skin and clear up the buildup of oil and dirt that clog the pores that result in acne.
In fact, one of the primary uses for witch hazel for centuries has been its ability to reduce the effects of acne. Just apply it to a cotton ball and wipe it over the acne-prone areas of your skin.