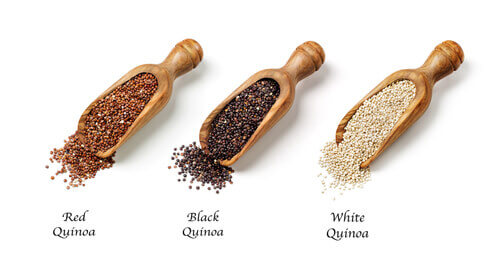 If you haven't had quinoa, then you should really try out this superfood. It is actually pretty incredible how many benefits a single food item can have, and how much recognition quinoa has gotten in health circles; even from those that have a firm basis in science. There are good reasons why health-conscious people have adopted this grain as one of their favorite food items and understanding what the benefits of quinoa are will help you get motivated to add them to your own diet. Once you have tried quinoa for yourself, and you know how beneficial it is, it will likely become one of your favorite foods as well. In addition, quinoa is extremely versatile and can be prepared in dozens of different ways. Let's take a look at 21 of the most extraordinary benefits of the superfood quinoa so that you can see the value of it for yourself.
1. Quinoa is Nutritious
Most people believe that quinoa is a cereal grain. However it is not. The truth is, it is a pseudo-cereal that is similar to a grain. That means if you are avoiding quinoa because you think it is a grain, then you do not have to worry about it. What you do need to know about quinoa is that it is packed with nutrients. A single cup of quinoa contains nearly two dozen of the vitamins and minerals that our bodies need.
In fact, a single cup of quinoa contains a significant percentage of each of these vitamins and minerals, and in some cases even meets or exceeds the recommended daily amount. What this all boils down to is that quinoa is extremely nutritious and good for you. If you are adding quinoa to your diet, then you probably don't even need a multivitamin supplement.