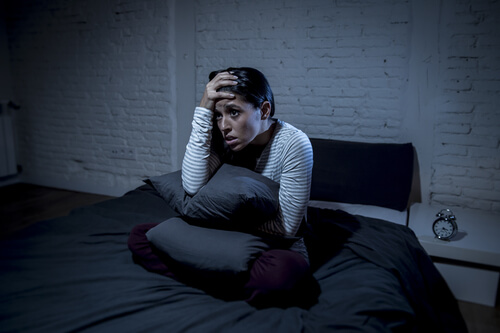 2. Nightmares and Restlessness
Flashback happens when an individual is awake, and they are small snapshots back to the day of the trauma. However, nightmares occur in the subconscious and can, in fact, be far more painful and upsetting to experience. This is because the conscious mind is rational, while the subconscious mind is completely irrational. This means that your nightmares tend to be a lot more rooted in irrational subconscious fears and feelings.
If we use our car crash scenario, a flashback will be a real memory of what occurred during the incident. And although the conscious mind does start to distort these memories to serve your state of mind and feelings, they are grounded in factual information. Nightmares, on the other hand, are not, which means instead of factual memory, in a nightmare your brain may link it to unrealistic feelings and occurrences. For example, instead of drowning in water, you are now drowning in blood, which of course is more heightens the trauma.