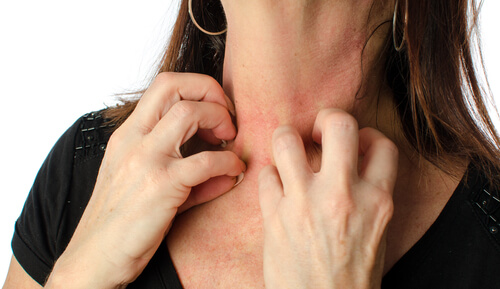 3. Stops Allergies
Allergic reactions are a response from the body's immune system against any compounds it considers to be, in some way, an intruder; the body's immune system then tries to fight off the allergen, triggering what we know as an allergic response. These can vary in severity and can include symptoms like a runny nose, red and swollen eyes, and itchy skin; in more extreme cases, allergic reactions can lead to constriction of the bronchial passages, trouble breathing and swelling which can close up the throat.
If you aren't sure which foods, plants or compounds you might be allergic to, start by visiting an allergy specialist who can point you in the right direction. In most cases, a simple allergy test is enough to tell you what is triggering your allergies and what you should be avoiding.
Include probiotics in your diet, too: Healthy flora can help to break down these compounds, slowing the allergic reaction.