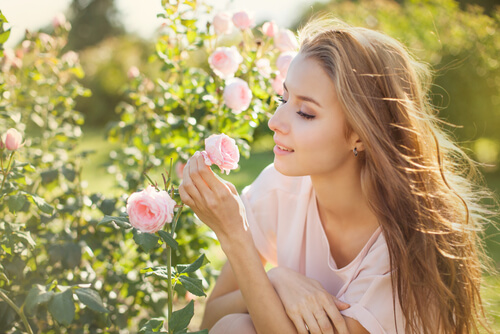 3. Meditate, or Stop And Smell The Roses
When you panic or are in a state of anxiety, you breathe quickly and what tends to happen is that you take short, shallow breaths. This means your blood isn't properly oxygenated, causing your heart to work harder. At the same time, your adrenal glands kick in, releasing cortisol. All of these effects signal to the body that something is drastically wrong and so to preserve energy and blood flow should you need it later, your blood vessels constrict. Not only is your blood pressure rising and causing abnormal circulation of a different kind, but the strain on your heart, lungs and adrenal glands are not good, especially long term.
We all experience little incidences of stress day in and day out, throughout the day. A calming meditation in the morning will make you more mindful and keep you anxiety-even throughout the day, or better able to center yourself should you feel panic or worry coming on. Mediation can take many forms, including prayer, thinking happy thoughts, doing positive affirmations or doing something physical such as dipping your toes in the water and enjoying it, or stopping to admire the foliage.