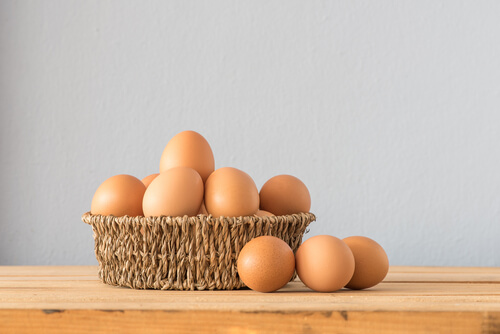 2. Eggs in any form
For anyone who finds themselves looking to build muscle mass, eggs are a great source of protein – which is one of the main building components that your body will need if you are focusing on building muscle.
Many vegetarians still allow for eggs in their diet, and the good thing about eggs is that they're both cheap and healthy; you can find eggs pretty much anywhere in the world, and eggs are a very versatile ingredient:
Think of fried eggs, boiled eggs, poached eggs, scrambled eggs, omelets and all of the things you can bake with just a little flour, milk, salt and an egg – sometimes with some added yeast.
Some add raw eggs to their shakes, and we'd highly recommend against this – the risk for contamination is just too high. You should make eggs part of your daily diet if your dietary needs allow for it.