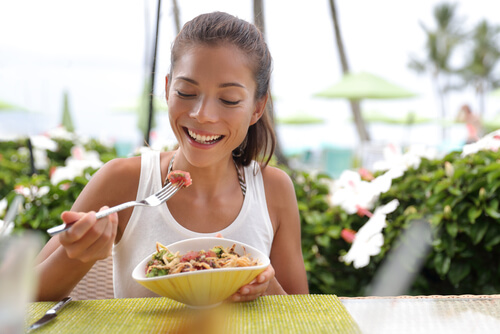 When you think of vitamin D, you probably think of spending more time outdoors. Vitamin D can be produced naturally by the body, but in order to trigger this, it is necessary to get exposure to direct sunlight.
While this is true though, it's also true that you can get vitamin D in your diet. Sometimes this is simply because certain foods naturally contain large helpings of the vitamin but in other cases, it's because the vitamin D has been 'artificially' added to the food. It really doesn't matter how it came about though, getting more of this nutrient is very good for you and is something that should definitely be encouraged.
That's because vitamin D actually acts a little differently to other vitamins in the body and in some ways is even superior. In a sense, vitamin D acts a little more similarly to a hormone and is even sometimes referred to as a 'master hormone'. That's because it has the ability to encourage, increase and reduce the production of other hormones throughout the body.
This makes a lot of sense when you consider that vitamin D is linked with sunlight and that hormones triggered by the weather and other factors help to regulate various cycles in the human body. But it also means that vitamin D is essential for enhancing testosterone, for boosting sleep and for generally keeping your body ticking over as it should be.
And on top of all that, recent research now suggests that vitamin D might also be very effective in supporting the immune system. It appears that it can actually be more effective than vitamin C – and even some vaccines – when it comes to preventing colds and flus. It even plays a role for the development of infants in the womb and in strengthening and supporting bones.
So, what foods in particular offer a good source of vitamin D? What are the best foods for raising it in your body?
Let's take a look at 18 different sources you can start out with.
1.  Tuna
Tuna is a fantastic source of all things and you'll find that many different types of fish are particularly good for supplying vitamin D. In the case of tuna, you'll be getting around 77% of your DV from each 171G can, which is around 458IU.
On top of that, you'll also get omega 3 fatty acid, which is known to reduce inflammation, as well as improving communication between cells and preventing damage caused by oxidation. Tuna is also an excellent place to get your protein being a very lean source.
The only downside is that tuna is also high in mercury, which can build up in your system if you eat too much and potentially cause a number of health problems.