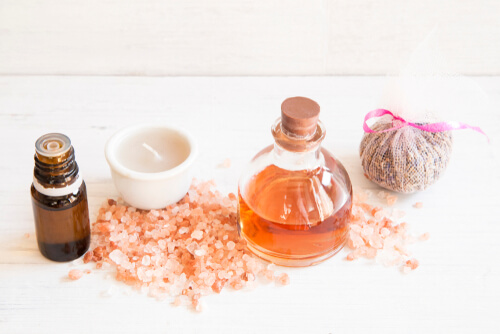 2. Salt and Vinegar Soak
There are numerous home remedies for foot soaks that can help to alleviate the issues that are caused by athlete's foot. One of the simplest soaks that you can make requires apple cider vinegar, Himalayan salt, and water. You will need a soaking tub to place your feet in. Fill the tub with water and then add two tbsp of Himalayan salt.
Mix in about a half of a cup of the apple cider vinegar. Mix the solution well and then put your feet in. You should soak your feet in the mix for at least ten minutes. This acidic environment will kill the bacteria that is causing your feet to itch. If you do not want to soak your feet in a tub of the solution you can wipe the solution on your feet after you take a shower. The combination of salt and vinegar should be used until the symptoms of athlete's foot subside.