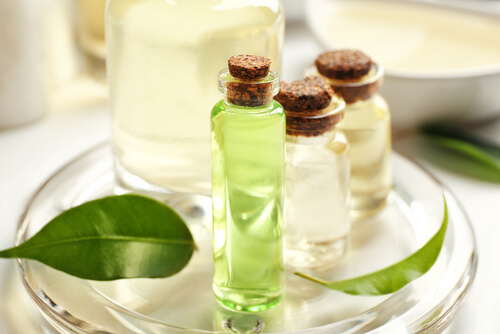 When it comes to talking to your doctor about certain conditions, there are some that are simply more embarrassing to bring up than others. In fact, some people will live with a condition for years simply because they do not want to talk about it. One of the conditions is an athlete's foot. While a person will complain about gassiness, itching, body odors, etc. for some reason it is embarrassing to talk about an athlete's foot.
Athlete's foot is an infection caused by a fungus. It occurs on the tops of the feet and between the toes. The fungus can also appear on the toenails and may even develop between the fingers. Public showers, swimming pools, and other warm and damp places are typically the places where athlete's foot is picked up as it is highly contagious. If you find that you have picked up this fungus, there are some home remedies that you can try in order to help cure the condition.
1. Tea Tree Oil
When it comes to home remedies for different ailments, tea tree oil is often one of the cures. Everyone should keep some tea tree oil on hand as it is used to treat many different types of ailments. This includes being a treatment for athlete's foot. To use tea tree oil as a treatment for athlete's foot you will need to fill a foot bath with water.
A simple bucket or tub on the floor will work well for this. Just make sure both of your feet will fit inside. After filling the tub with water, add around forty drops of the oil. Place your feet in the tub and soak them for around ten or fifteen minutes or so. After they have soaked for fifteen minutes take them out and dry them well. Next, add a few drops of tea tree oil directly to your dried feet and massage it in.