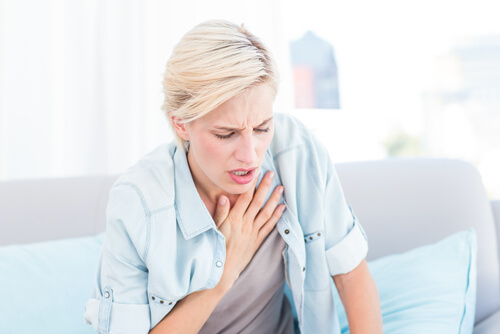 3. Shallow Breathing
During a seizure, the body is in a state of shock. The body reacts to the huge increase in activity in the brain by assuming that something incredibly important, loud, and potentially dangerous is occurring. Therefore, you will enter a state of 'fight or flight' during which the body prepares itself for combat or escape.
This then leads to a number of the symptoms that you are likely to observe during the event. Among these is the shallow, rapid, and rhythmic breathing. This is the body trying to get as much oxygen as possible to the brain, organs, and muscles.
Note that in a few cases, this can actually appear as though the sufferer has actually stopped breathing. This is due to the contracting muscles and shallow breath. The other reason that the breath is shallow is also a reason for this: that being that the muscles controlling the lungs can also contract and become tense themselves, thereby minimizing the amount of movement as they draw their breath in and out.
You might also at this point notice sweating. This is for the exact same reason – sweating is another response to a fight or flight response.