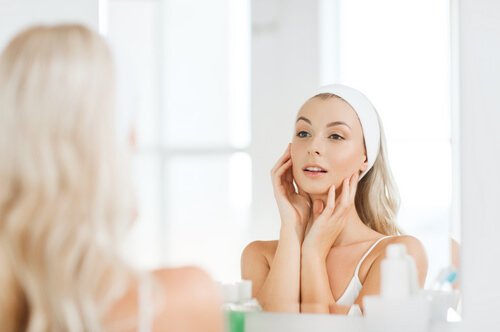 2. Skin Rejuvenation
As you age, your skin will naturally age with you – and there are million-dollar treatments that each promise you will look and feel better afterward, but why do you need to spend a million when you can just make a few small changes to your life and diet in order to improve your health? Grapefruit contains many healthy vitamins and minerals that you need as part of a healthy diet – and you will notice that introducing it to your diet improves your overall health.
Grapefruit is very well known for its ability to rejuvenate the skin, and you'll even find grapefruit a common ingredient in many rejuvenating skin creams – why? Because it works, and grapefruit is incredible for a happy, healthy skin – yes, it can even tighten your skin and take care of your wrinkles that are part of your life as you age. Just a few small changes, and you will look and feel younger.