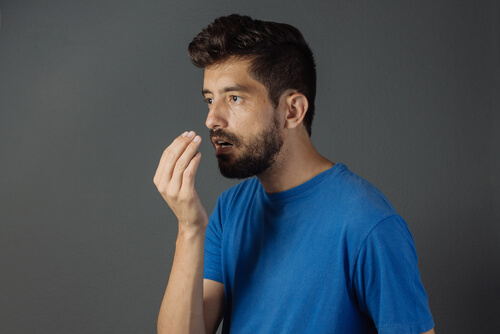 2. Breath
One of the first ways to spot an alcoholic is their breath. Most types of alcohol will leave a very distinctive smell lingering on the drinker, and most people who haven't had any alcohol will be able to smell alcohol on someone's breath from a mile away. But this still isn't a clear sign that someone is an alcoholic just because many addicts learn to hide their addictions exceptionally well.
It's commonly believed that vodka doesn't leave you with the smell of alcohol, prompting many alcoholics to switch to vodka instead of fear of discovery. Plenty alcoholics will make the switch to vodka only after they have been caught out for drinking several times.
A constant over-use of breath mints, repeated smoking to disguise the smell of alcohol or constant brushing of teeth can be signs that someone is hiding just how much they drink when nobody has been looking.