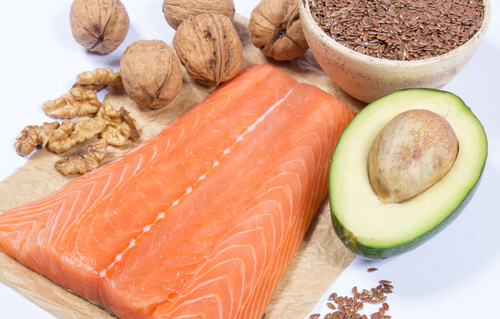 Hypothyroidism is the result of an under-active thyroid that is not producing enough of the thyroid hormone. You can tell that you likely have an under-active thyroid if you have some of these symptoms: fatigue, joint and muscle pain, weight gain, brittle hair and nails, slow heart rate, depression, hair loss, sensitivity to cold, and constipation. The thyroid is super important in the body for growth, maturation, metabolism, brain development, bone maintenance, and more; so, it's no piece to fool around with.
Hypothyroidism was much more prevalent in the pre-1900's, but it's still a condition that occurs today. Goiter had become such a prominent occurrence that, in 1924, the government decided to simply add iodine (an essential mineral for the thyroid to function) into table salt. A goiter is a large lump in the neck (where the thyroid gland is located) which grows as a result of a lack of hypothyroidism.
Iodine is something our bodies need, but that we do not produce on our own. There are 7 essential nutrients, one of which is 'minerals'; and 12 essential minerals, one of which is 'iodine'. These nutrients can only be gathered from outside the body, necessitating our need to explore our world for these properties to prolong our life.
1. Wild-caught Salmon (iodine-rich)
Due to the minerals which are present in seawater, iodine is a mineral which is very prevalent in certain types of seafood – which is why people with an iodine allergy should avoid seafood as a whole, and women who are pregnant are advised not to eat seafood for the duration in pregnancy. Salmon happens to be very rich in iodine by nature, and helps to maintain the balance of your thyroid.
Salmon is delicious, though real salmon can be hard to find. Real salmon should be pink, and you should be able to see marbling on the meat, like you would with a good steak. If you don't it's been dyed pink and is likely not wild-caught salmon. Make sure your salmon is authentic: It's a delicacy for many, and great for your body in many ways, and it can put a new spin on the usual fish-and-chips meal.