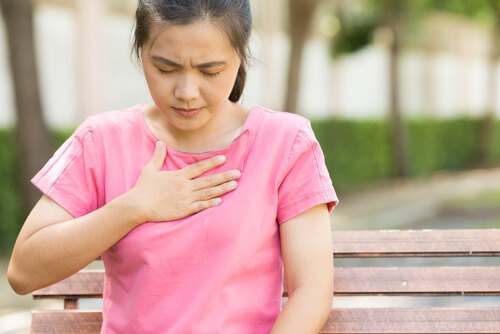 3. Traveling Chest Pain
Chest pain is always a serious symptom, and it could be indicative of far more things than one could list in one article. Always see your doctor if chest pain is something you experience as a symptom, whether the onset of it is sudden or gradual, and whether you experience it regularly or only as a once-off. 

Sometimes pain in the chest and abdomen combined can be a sign of a developing hernia (and stomach hernias are common ones), although the same type of chest pain can also signal issues with the lungs, heart or back – and most of these are very serious ones that will require immediate medical attention if they're the cause of your symptoms instead.

Experience any kind of chest pain at all? Go straight to the emergency room regardless of what other symptoms you might experience together with them. If it's a hernia, it's easy to treat, and if it's something else, you'll be even more glad you saw your doctor.