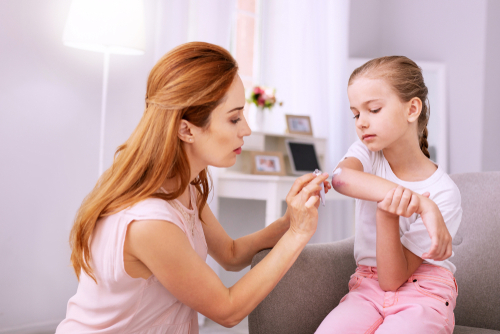 2. Keep the Area Clean and Dry
One of the first and most important things to do if you've contracted ringworm is to keep the area clean and dry for as much as possible, at least for several proper cleaning sessions per day. Take the same care with ringworm that you would with a recent piercing, and clean it the same way.
While picking up ringworm in the first place is no reflection on cleanliness or hygiene, it's a good idea to keep the site of the ringworm as clean as possible from the moment you realize you have it. This can help to avoid agitating the area, and it can stop it from turning into an infection from there.
Keeping the area clean and sterile can be done with simple alcohol spray, and sometimes this can be enough to get rid of ringworm in the early stages if it's repeated for several days in a row to a few weeks.