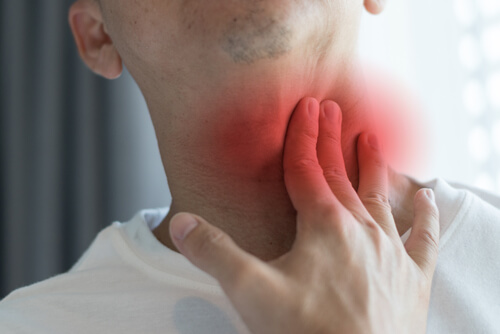 4. Lump In The Throat
This symptom is one of the most obvious signs of throat cancer, but it's not always the first one that is noticed. The lump may come on suddenly or grow larger over time. Some people feel slight discomfort or lump around the throat and neck and just assume it is a swollen gland caused by a mild infection or something more common like a pimple or cyst.
It is only when the lump grows larger that they seek medical attention and a proper diagnosis. The lump may be painful or may not cause any pain at all. It may grow larger with time or stay the same size. Some people are able to push on the lump and move it around.
Doctors may need to do a biopsy of the lump to determine what exactly is causing it. While throat cancer is one possible cause, there are many other disorders that can cause lumps, as well.