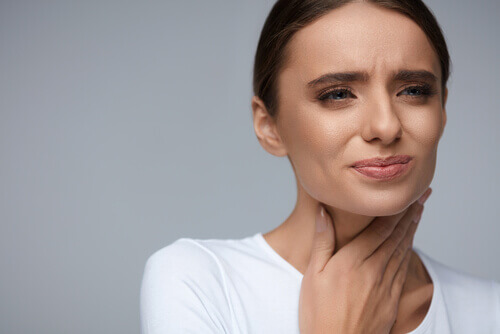 3. Difficulty Swallowing
A lot of people have a hard time swallowing and don't think anything of it. This symptom is one that is easily overlooked as a symptom of throat cancer because there are so many other possible causes of it. It's very common in older people, and many elderly people have a later throat cancer diagnosis because they don't seek medical attention when they first notice this symptom.
Throat cancer can cause the glans in the neck to swell, which can close off the throat and make it hard to swallow. It can also dry out the throat so that food and liquids have no lubrication, making it harder to swallow them.
Some people even report trouble swallowing after they have been treated and recovered from throat cancer. Both surgery and radiation can cause problems in the throat that make it hard to swallow. The condition may improve with time or may be permanent.