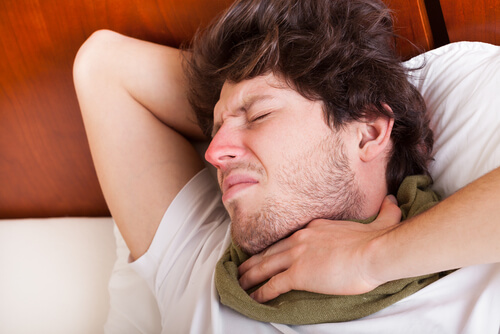 2. Sore Throat
People with throat cancer almost always experience a sore throat at some point. A sore throat is common and can have many causes. Strep throat, infections, colds, and the flu are all possible causes of a sore throat. Throat cancer is a less likely but more severe cause.
A sore throat caused by throat cancer stars like any other sore throat but will become worse over time and be accompanied by other symptoms of cancer. Since sore throats are so common, most people don't seek medical attention until the pain becomes severe, or they suspect there may be a serious cause.
Doctors may need to take a biopsy or scrap of the throat to test the tissue to see if there are cancer cells present. The throat may also be sore during cancer treatment. Some people even continue to experience a sore throat after cancer has been successfully treated.