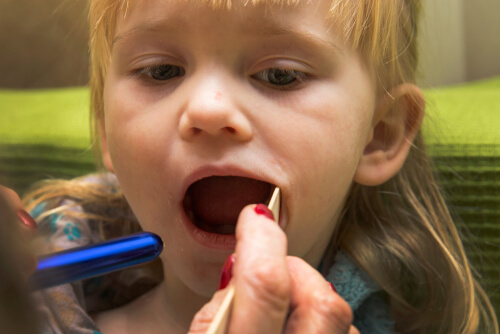 3. "Strawberry Tongue"
"Strawberry tongue" is the name for the most common diagnostic symptom or sign of developing Scarlet Fever. Along with a spotted skin rash that defines the condition, this rash is also likely to spread to the tongue and throat from there – and the tongue develops a very specific Strawberry-like appearance due to the spots. 
This is normally uncomfortable and painful, and it's likely to last for the entire duration of a Scarlet Fever infection. Other symptoms experienced together with this will include a fever, sore throat, and characteristic spotted rash, which may or may not be painful, but will very likely be itchy and uncomfortable.
See your doctor at the first symptoms of "strawberry tongue" as there are very few things that can cause this as a symptom, and early treatment of Scarlet Fever is key to a fast recovery if this is the infection you've picked up. Symptoms can get worse from there if not treated in time.