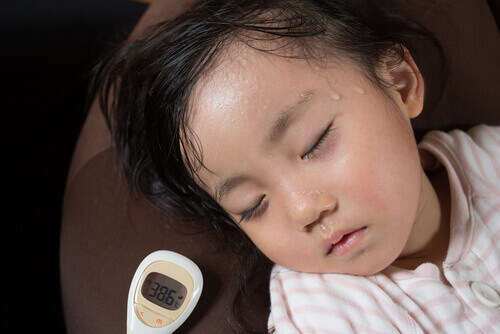 2. Night Sweats
Don't forget that parasites are live creatures just as much as the ones that live far outside of the body and they tend to behave in a lot of the same ways. What this means for the symptoms you are experiencing is that most types of parasites are more active during certain times of the day (or night) than others – and your symptoms will subsequently increase as the activity level of the parasite reaches a peak. 

This happens to be true for bed bugs and head lice, but also true for things like tapeworm and giardia.

If you notice that any of your symptoms get worse during the night (or during specific times), take note and tell your doctor. Along with a fever, night sweats can also be another common symptom associated with a parasitic infection.