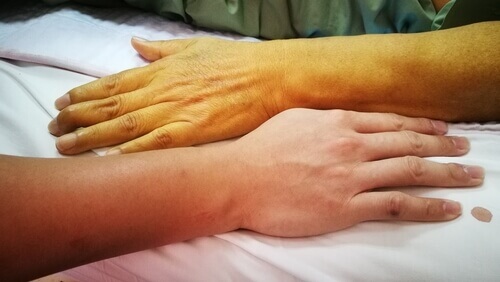 3. Jaundice
Jaundice is a condition that causes the whites of the eyes and the skin to become yellow in color. While jaundice is often associated with the liver not functioning properly, it can also be a symptom of gallbladder disease. The skin becomes yellowish in color as a result of too much bilirubin in the blood. This is called hyperbilirubinemia.
Jaundice may be caused by a number of different issues, but problems with the gallbladder can be one of them. Bilirubin is typically eliminated from the body through the bile ducts and out the urine or stool. If there is a blockage in these ducts, the bilirubin can build up in the body. This will end up showing through the skin.
If you notice that the whites of your eyes are turning yellowish and you have some of the other symptoms on this list, chances are that there is an issue with your gallbladder.