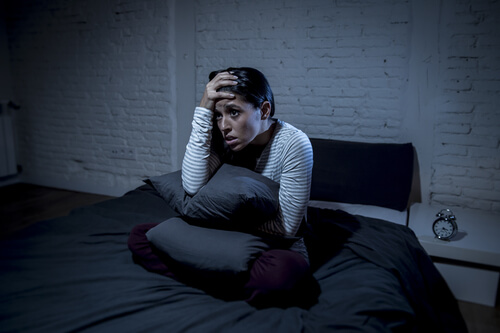 2. Changes in Sleeping Pattern
Pinworms tend to be more active at some times than others, and the discomfort that's associated with a pinworm infection can often be much worse during the night. While that stands as a symptom on its own, the associated insomnia or changes in sleeping pattern can also be one of the common symptoms one can associate with pinworm infection. 

If you start to feel discomfort at night that keeps you awake, it could be pinworms where the symptom can be combined with chronic itching and general discomfort.

Also, watch for chronic restlessness in children who might not be able to express the discomfort they're feeling. Any changes in the sleeping pattern together with what looks like severe discomfort could be combined symptoms of pinworm.

Children and the elderly aren't always able to say their symptoms out loud; any appearance of discomfort in either of these warrants a medical investigation into why.