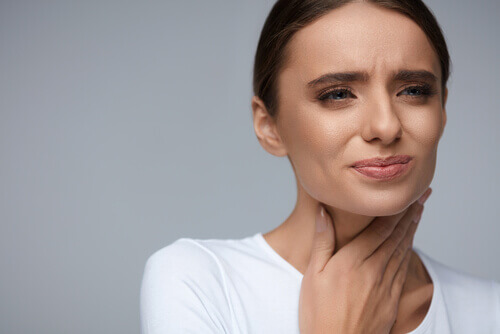 3. Difficulty Swallowing
If you are having trouble swallowing, it is another sign that there may be an issue with your throat. If your throat is infected by the strep bacteria, it can cause it to become quite inflamed. When the throat is inflamed, it will swell, which in turn makes it more difficult to swallow food and drink.
You may even have trouble swallowing your own saliva. As the tonsils become inflamed, swallowing becomes even more difficult. If you are suffering from difficulty swallowing, try eating just a small amount of food at a time. It is also important to make sure that you are drinking as much as possible.
Drinking liquids is important as this will keep you hydrated. If you become dehydrated on top of your throat problems, it can cause further health issues. Your doctor will be able to determine the underlying cause of your throat problem and get you on the path to feeling better.