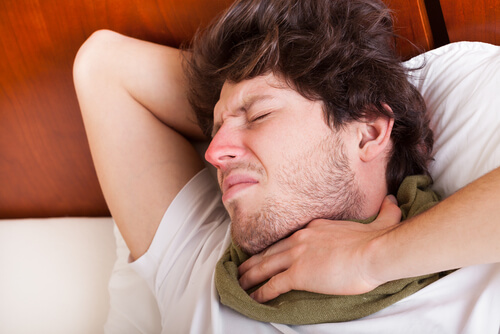 3. Sore Throat
Parvovirus tends to cause sore throat during its early stages. The severity will depend on the overall health of the person suffering from parvovirus. Sometimes it is only a mild sore throat while others may feel debilitating pain that makes it hard to eat or swallow.
A sore throat caused by parvovirus may have a quick onset or it may develop slowly over the course of a couple of days. Most people notice the throat pain in their tonsils before any other area. Just like with any other infection in the throat, the tonsils will be inflamed.
It is normal for the throat to turn red and get swollen regardless of severity when a person has contracted parvovirus. In more serious cases parvovirus can cause blisters to form on the mouth, tongue, and throat. Both adults and children can contract parvovirus, but children are more prone to developing a sore throat than adults.