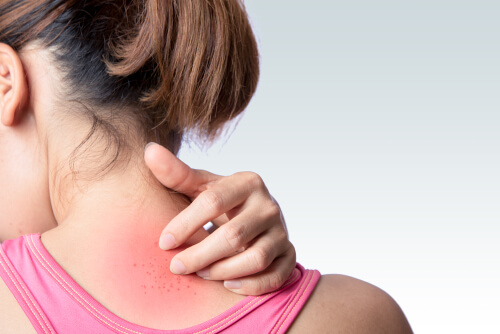 2. Rash
A rash is one of the more common signs of Parvovirus as well as fifths disease. The rash will resemble red flecks along the surface of the skin, but it is flush against the skin as opposed to raised. Parvovirus rash causes mild pain in the affected area but doesn't usually itch.
Affected persons who scratch the rash area may cause an increase in pain and can also encourage infections and lesions. Rashes are found in a wide variety of ailments and as a result of a myriad of viruses. Mumps, Rocky Mountain spotted fever, and a regular gold is also illnesses that present with a rash.
A rash is a natural way your body responds to external toxins. Because so many conditions causes rashes its appearance is not a definitive sign that a person has contracted parvovirus. Doctors who observe a rash will perform a blood test to confirm parvovirus if it is suspected.