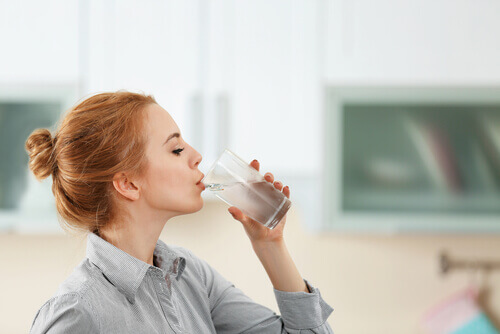 2. Drinking more water (Hydrate)
Dehydration is a major cause of menstrual cramps. And while drinking more water won't directly treat cramps, it, however, helps with bloating which is known to worsen cramps. Remember that the goal here is to treat the causes of cramps and in effect lessen its severity.
It is understandable that you may not always have the "appetite" to drink several glasses of water each day, which is why spicing it with a pitcher of cucumber, some mint or a drop of lemon helps. Experts recommend taking warm or hot water since it helps promote blood flow and relaxes cramped muscles while keeping the body hydrated.
Develop a habit of drinking 6-8 glasses of water per day, especially during your periods. It is also important to avoid excess salt and alcohol if you want the body to retain the water you just took. Proper hydration is not only important in combating menstrual cramps but is also vital in general body health.