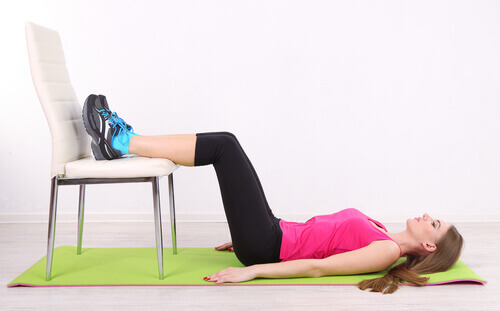 12. Exercises Focusing on the core
Exercising, in general, helps deal with severe menstrual pains. However, it is possible that fatigue experienced during menstruation will derail your workout routine. Although you might not totally buy into the premise of exercising during your periods, the idea that light exercises that engage the core can help reduce menstrual pains should be enough motivation to get you going.
The best part is that you don't have to go to the gym to learn these exercises especially during this era of the internet where a good workout tutorial is a few clicks away. Some exercises for the core are as simple as lying on your back with your knees bent and taking deep breaths. If you feel like you have the energy to take things up a notch, I suggest doing yoga.
Studies have shown that women who do yoga tend to experience lesser menstrual distress compared to those that don't. Among the most effective yoga poses that help with menstrual pains includes staff pose, the bound angel, and bridge.