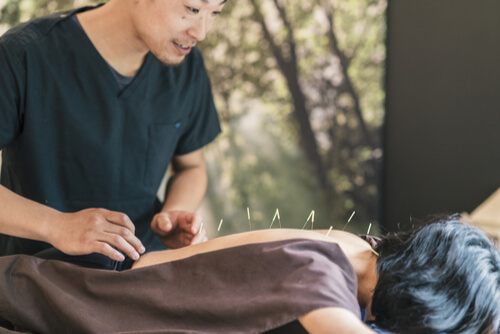 11. Acupuncture and Acupressure
Thanks to the Chinese, women suffering from severe menstrual cramps have yet another treatment for the same- the famous acupuncture and acupressure. The treatments date back to the 3000BC although experts believe that it could have been practiced even earlier. The treatments target the body's acupoints.
While acupuncture uses a thin needle to stimulate the acupoints, acupressure employs firm pressure applied to massage the acupoints. Acupoints are trigger points located on an individual's skin known to produce the desired effect when stimulated. The two therapies have been found effective in remedying a variety of medical conditions including severe menstrual cramps.
An acupuncturist knows the locations of these pressure points, and he/she skillfully pieces a thin needle through these points to trigger the soothing effect. Don't worry, it doesn't stink- and if it makes you feel any better, early practitioners of this treatment used animal bones instead of needles. Acupuncture and acupressure can be applied on the back, abdomen, and feet to deal with menstrual pains.