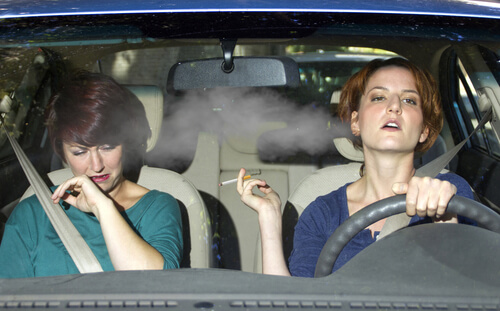 2. Secondhand Smoke
You don't have to be a smoker yourself in order to be exposed to smoke, and it can come in many different forms that hit you right in the face even when you don't smoke. Cigarette smoking in public is becoming increasingly outlawed in many parts of the world (with very good reason!), although secondary smoke can still be encountered in many restaurants, vehicles and other public places depending on where in the world you find yourself (and what the local regulations are regarding public smoking).
Regular exposure to secondary smoke can act the same to the body as if you were smoking these cigarettes yourself, with the added effect that secondary smoke can contain more of the toxin-containing compounds than first-hand smoke.
Secondhand smoke is basically smoke that's been breathed out again, making it slightly more toxic than the first inhalation. Repeated exposure is one way to increase your cancer risk.