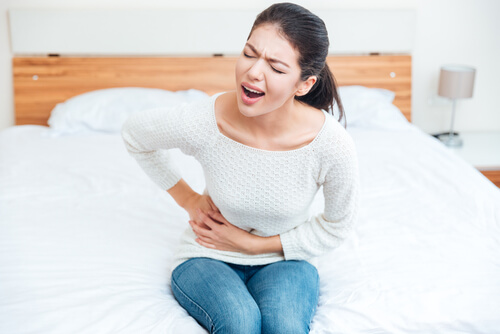 2. Kidney Stones
Kidney stones are clusters of substances in the body. A kidney stone may be formed from magnesium, oxalate, ammonia, uric acid, or calcium build-ups that occur in the body. When the stones cannot be diluted by the fluid from your urine, the stones can become larger with time. Kidney stones may be as small as a grain of salt or become much larger.
These stones may form in any area of the urinary tract and when they do not break up they can cause a kidney infection. The materials can block the ureters. When a kidney stone is dormant it will not cause any pain.
However, as the stones pass from the kidney into the bladder, it can be quite painful. If you have pain in the abdominal region and are struggling to urinate, you may have an infection of the kidneys that is caused by kidney stones. Seeing a doctor is recommended in order to determine the underlying cause.