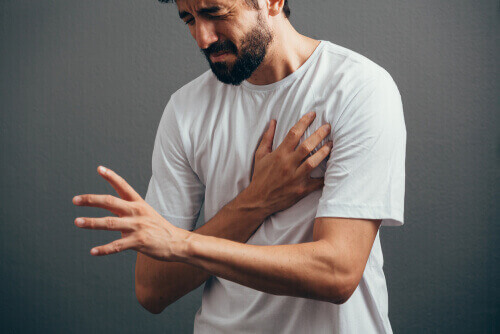 2. Heart Attack
A heart attack can cause pain on the left side of the chest as well as other parts of the body. If you are suffering from a heart attack, you are having a medical emergency and should call 911 or be driven to an emergency room as fast as possible.
Heart attacks can be fatal, and the sooner you receive treatment, the better your chances of survival and complete recovery. Heart attack pain can feel sharp and sudden. Some people experience a mild pain that grows worse or spreads over time. Not all heart attacks are big or extremely painful.
Always pay attention to your body and watch for other signs and symptoms of a heart attack that can confirm you are, in fact, having one. Talk to your doctor if you are experiencing chest pain or symptoms of heart disease. Your doctor may be able to help reduce your risk of a heart attack.