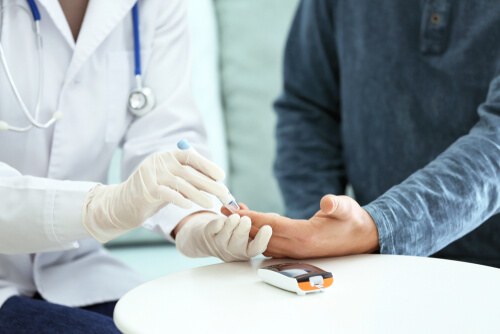 Always take note of any health-related signs or symptoms that you experience, and report any of these to your doctor the moment you've realized there might be something wrong with your health.
There are general medical symptoms like a fever, nausea and blurred vision that can potentially help to indicate any number of health conditions that might need to be diagnosed and treated before they can turn into bigger problems for your health.
As a general symptom, blurred vision is one of the most common ones to experience. It can indicate eye conditions, but it can also indicate many conditions that aren't directly tied to the eyes (but affect them), such as diabetes or kidney disorders.
If you experience any blurred vision, record the other symptoms you experience and see your doctor.
Here are 14 of the potential causes for the blurred vision that could mean you should make an appointment with your doctor for diagnosis and treatment.
1. Diabetes
Blurred vision can be one of the first signs of diabetes, and it often goes together with other symptoms such as feeling fatigued or sleepy more often than you're used to, tingling in the hands or feet, swelling of the ankles and numbness; increased urination is also common in many cases of type I, type II and type III (or gestational) diabetes.
If you experience any blurred vision together with other common symptoms of diabetes (or if you have an existing history of diabetes in your family), you should see your doctor to have yourself tested. It takes just a simple prick test and a few minutes to establish the sugar levels in your blood – and diabetes is a very manageable health condition from there.
In cases of diabetes, blurred vision accompanies an insulin imbalance, and it might be one of the signs of an impending diabetic coma. If your symptoms are severe, you might not have the time to wait for a doctor's appointment and could have to visit the emergency room instead.