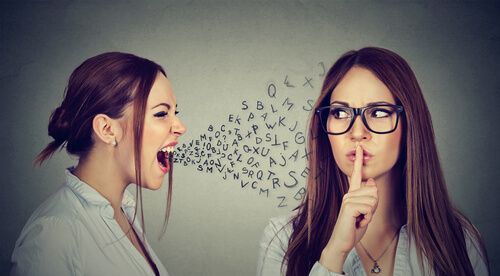 3. Disorganized Speech
Disordered speech is when the individual twists his words during his speech. He might start a conversation with a specific topic and end up concluding it in a totally different subject. In addition, it becomes extremely difficult to sustain a thought let alone think about one subject at a time. The person has difficulty focusing for a long period of time and may often deviate on the subject matter at hand.
It becomes increasingly difficult to hold a conversation with a person who is diagnosed with Schizophrenia because they can't stick to one subject. Common indicators of disordered dialogue comprise of, Neologism: This is when the person uses words that only make sense to him alone.
Preservation: This is when the person repeats his words, statements, and conversations over and over again. Clang: This is when the person uses rhyming words in a pointless statement and has no relation whatsoever.