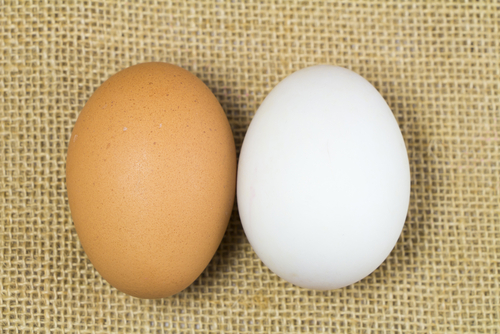 2. Brown Eggs Versus White Eggs
When it comes to purchasing eggs, chances are that you have noticed that there is a price difference between buying brown eggs and buying white eggs. Chances are that you have assumed that because brown eggs are more expensive they are of a higher quality. However, that is not the case. Brown eggs are actually more expensive because the hens that lay brown eggs are larger, and require more food.
Since the farmers have to spend more money on feed for these hens, the eggs that they lay are more expensive. Essentially, since the cost to produce these eggs is more, this price gets passed onto the consumer. This means that unlike the white bread vs brown bread debate, brown eggs are not necessarily of a higher quality than white ones. However, when purchasing eggs it is a good idea to take a look at the label and choose high quality, organic, farm-fresh eggs over the non-organic variety.