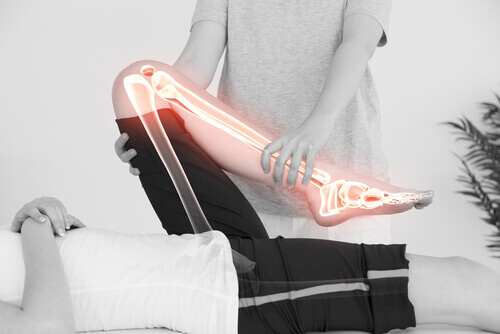 Our knees are a highly complex network of small bones and even smaller tendons and ligaments. It's though this complicated and delicate area that we generate most of our forward momentum and on which we place most of our body weight, and as such, it's no surprise that they often have problems and complications – particularly for athletes who will perhaps put their knees through their paces even more than the average Joe.
This can then be quite a problem as our damaged knees make it more difficult for us to run and to walk, and can even make sitting down painful. In such a situation it's of course important to look at ways that we can improve the condition of our knee joints, and fortunately, there are several ways to do this.
First of all, though, you need to identify precisely what it is that might be causing your knee pain to begin with. With the knee being such a complicated structure, this is something that requires a little detective work on your part.
In this post, we will look at 12 surprising causes of knee pain and how you can address them.
1. Hairline Fracture
One of the most surprising things to learn if you are suffering from knee pain is that the problem is actually caused by a fracture: a broken bone.
This comes as such a surprise because we tend to associate broken bones with significant injury and time out. The assumption is that we couldn't possibly have a broken bone and not be aware of it.
Actually though, this is precisely what happens. The hairline fracture is a very thin break that is imperceptible to many but which is enough to cause slight pain when moving. It is often the result of general wear and tear/strain caused by everyday life.