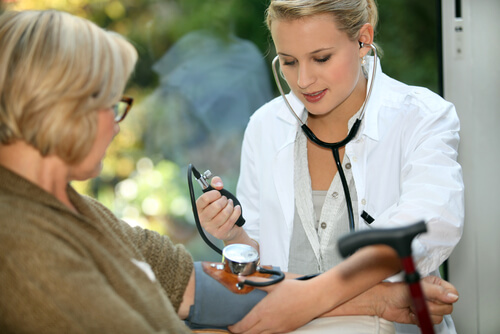 3. Blood Pressure Issues
High blood pressure is commonly linked to several other problems, including hypertension, stroke, heart attacks, etc. Many people may not know this, but having an unhealthy blood pressure condition could also increase the risk of brain aneurysms.
In addition to increasing the likelihood of an aneurysm, high blood pressure could also lead to the heightened possibility of a rupture. It's hence not at all recommended that anyone ignore their fluctuating or dangerously high blood pressure levels. These are not issues to be taken lightly even if we take the brain aneurysm risk out of the picture.
Since high blood pressure could also cause dangers like aneurysm ruptures, it's all the more important that a patient takes immediate steps to control their health. This would include changing up their diet, exercising regularly, meditating, and taking medicine regularly. Such habits could stave off several major issues.