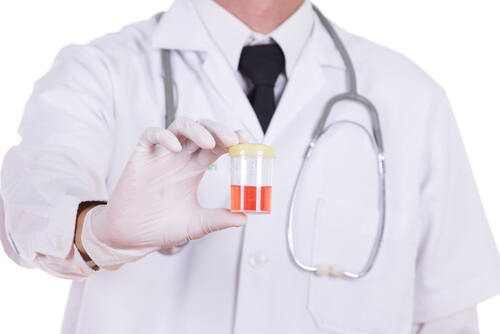 2. Blood in Urine
Seeing blood in your urine is a very common symptom that tends to scare people a lot when they see it – though in most cases, it doesn't mean anything fatal and is likely just due to some kind of infection. You should note when and how this happens, and you should also make sure to note the time – and frequency, as well as any other symptoms you might be experiencing with it.
This is important so that your doctor can make an easier diagnosis when it comes to what's causing the blood in your urine.
There are other health conditions which can cause or trigger this symptom, including new medications you are taking (in which case, you should stop taking them and give your doctor a call), physical trauma (which could indicate internal bleeding) or infections – blood in the urine could also indicate problems with your kidneys.
If this symptom persists, it's always a good reason to see your doctor.