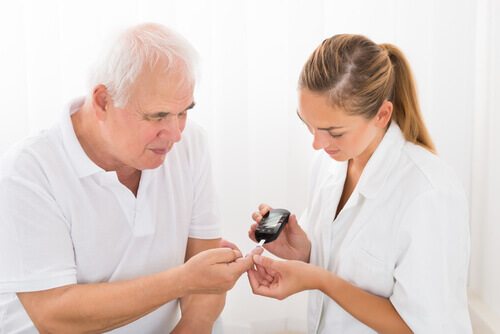 3. Manage Blood Glucose
According to data from the CDC, more than 29-million Americans suffer from blood glucose disorder – diabetes. A further 8-million people are unaware of their diabetic condition and remain undiagnosed.
Type-2 diabetes occurs when blood glucose levels remain elevated for consistent periods. A diet high in sugar products and refined carbs will keep blood sugar at its peak.
Elevated blood sugar forces the pancreas to release insulin to manage the biological effects. If the blood sugar does not return to baseline levels, the pancreas loses its ability to produce insulin efficiently. This decline in insulin sensitivity results in the onset of prediabetes, which progresses to type-2 diabetes.
The polyphenol antioxidants and isothiocyanates found in moringa leaf assist the body with mopping up excess blood glucose. This effect reduces the time it takes to return to baseline levels. Adding a tablespoon of moringa leaf powder to your morning shake will improve insulin sensitivity and prevent the onset of prediabetes.