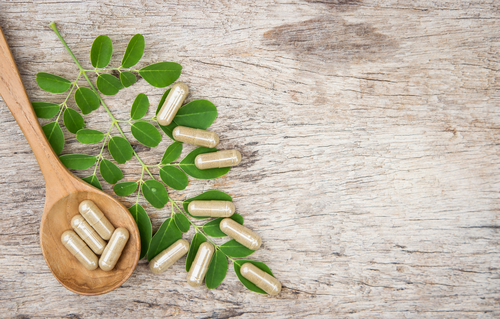 2. Beat Inflammatory Disease
Systemic inflammation is the number one cause of disease and health disorders. Inflammation affects every biological system in the body. The food we eat determines the energy our body receives to spur metabolic function. As a health-conscious person, you understand that a diet high in refined carbohydrates disturbs the micro bacteria in your gut.
Sugar and white flour create an inflammatory response that reduces the efficiency of biomes to assimilate nutrients from food. Eating a healthy diet that avoids food products is a sensible lifestyle choice. Supplementing with moringa ensures optimal biome health by keeping levels of inflammation in the gastrointestinal tract to a minimum.
Physical activity and exercise create inflammation in the muscular and skeletal system. Regular supplementation with moringa powder reduces this inflammation and helps our body cope with exercise-induced stress. The polyphenol antioxidants found in moringa eliminate free radicals and clear the blood of these harmful particles that create cell oxidation and cell death.