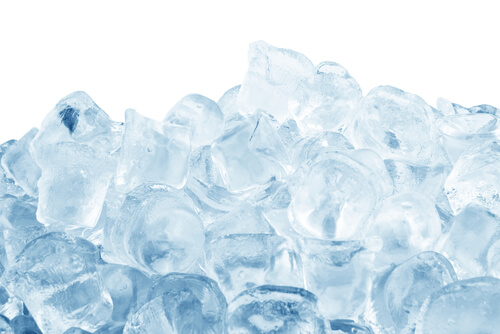 2. Ice
Apply a cold compress with ice in it may give you some relief. The great thing about ice is that it numbs your gums so that if you are feeling any pain or discomfort from having swollen gums and the pain is diminished. But ice also has the effect of shrinking the tissue which can reduce the overall swelling completely.
The best way to do this is to get some ice and put it into a zippered plastic bag. Then cover the zippered plastic bag up with a thick towel and hold onto your mouth on alternating sides until the swelling has decreased.
You should notice an effect from the ice almost immediately. However, once you stop using it the swelling may return. If that happens, simply create another cold compress and hold on to the affected area until the swelling and the pain is gone. If this does not work long-term then you should contact your dentist immediately.