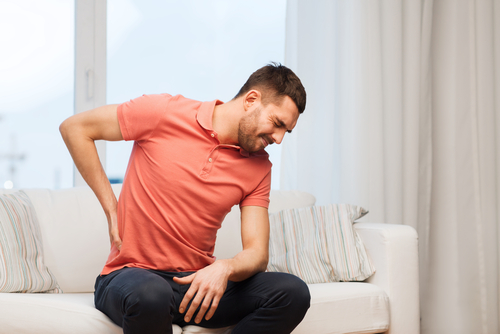 2. Pain in the Lower Back
Another sign that your arteries may be clogged is a pain in the lower back. Arteries are located throughout the body, including the back, and the arteries in the back are often the first to become clogged. When the arteries in the back are clogged, blood flow is reduced, which can lead to several complications, including weakening of the disks that act a protective cushion between the vertebrae.
As a result, discs can become herniated and nerves can be pinched, causing a significant amount of pain. Studies have revealed that individuals who experience chronic back pain have a greater likelihood of having clogged arteries in their lumbar region. Therefore, if you are suffering from lower back pain, don't dismiss it; schedule an appointment with your doctor to rule out clogged arteries. Even if the cause of the pain is not related to your arteries, it's better to err on the side of caution.