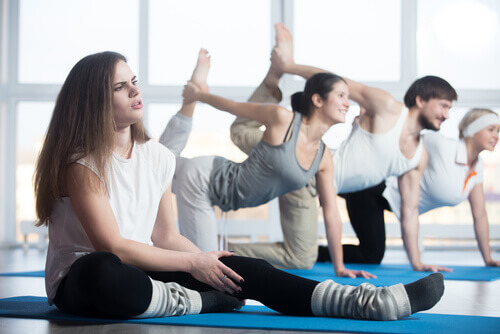 2. Rheumatoid arthritis
Rheumatoid arthritis is a self immune disease that affects the soft tissue around different joints in your body. It is caused by immune cells that usually attack germs that make you ill. However, in some cases they can change their behavior and attack substances and cells that aren't really dangerous, even those that belong to your own body.
When they damage the cells of the connective and soft tissue of your joints, the result is increasing wearing that will eventually lead to inflammation, pain and movement problems. So far, there is no known specific prevention for rheumatoid arthritis, and treatment is only significantly effective if initiated in the early stages of the disease.
General measures for health protection can prevent rheumatoid arthritis or at least slow down its progression. For example, quitting smoking, keeping an active lifestyle, and reducing the excessive impact on your hip joint.